1910 Cadillac Model 30 Roadster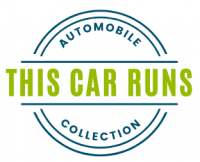 Prior to 1908, automobiles were built by hand with non-interchangeable parts. Each part required time-consuming filing and hand-fitting. Cadillac revolutionized this process by introducing precision machine work and standardization. Each part was exactly the same size as the next and could be easily interchanged.
To prove this to a skeptical public, England's Royal Automobile Club disassembled three randomly selected Cadillacs, scrambled the parts, replaced 89 of them with service parts, and then reassembled the three cars "without fitting or scraping of the bearings." All three started and drove 500 miles each "without adjustments of any kind." Cadillac earned the Dewar Trophy for the most significant automobile engineering improvement for 1908.
Precision machine work was an essential step in automobile mass-production. By reducing assembly times and making repairs easier, Cadillac and other manufacturers could rapidly expand production.
MANUFACTURER: Cadillac Motor Car Company, Detroit, Michigan (1903-present)

PRICE NEW: $1,795 with top

AVERAGE ANNUAL INCOME 1910: $574

PRICE TO BUY 2019: $47,622

ENGINE: 4-cylinder, individually cast configuration, 286 cu. in./4.7 l.
More from our automobile collection:
In our current exhibit, From Carriage to Classic: How Automobiles Transformed America, we present the origin story of the American automobile through 23 cars from Heritage's permanent collection of antique and classic automobiles. Come along for a ride from the late 1800s to the 1960s and watch the car evolve from a horseless carriage to a streamlined symbol of freedom and independence.