FRIDAY MAY 21st – SUNDAY MAY 30th
Thousands of world-famous rhododendrons in over 100 varieties offer an explosion of spectacular blooms throughout Heritage. Photograph yourself surrounded by walls of flowers, immerse yourself in the story of Heritage's fascinating rhododendron legacy on a self-guided walking tour, learn proper plant care and pruning techniques at our hands-on Garden Discovery Cart, and take home one of these signature plants from the special plant sale. There's even a fun activity guide highlighting these amazing plants designed just for kids and families!
Member Information: Admission is free for all members. No reservations needed, just show your membership card at entrance.
Heritage Museums & Gardens
67 Grove Street Sandwich, MA 02563
Heritage Museums & Gardens
67 Grove Street Sandwich, MA 02563
Heritage Museums & Gardens
67 Grove Street Sandwich, MA 02563
Rhododendron Video Series
Rhododendron Pests & Diseases
The Legacy of Rhododendrons at Heritage Museums & Gardens
Rhododendron Care & Planting Tips
Rhododendron Dexter's Scintillation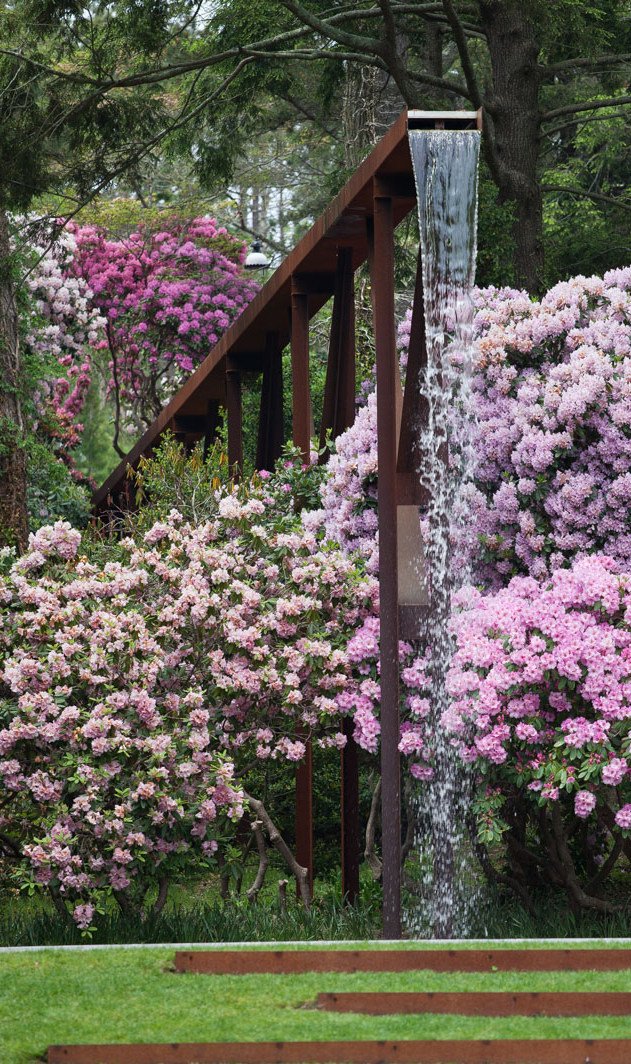 100 Years of Rhododendrons
2021 Marks the 100th anniversary of Charles Owen Dexter purchasing the land now know as Heritage Museum & Gardens.
Mr. Dexter was a successful textile manufacturer in New Bedford. With his uncle and cousin, he established the Beacon Manufacturing Company which became one of the largest manufacturers of cotton blankets in the United States. At the age of 59, Mr. Dexter was told that he wouldn't have long to live which led him to purchase Shawme Farm. However, despite the warning, he lived for another 22 years. For the next 15 years he worked in his garden hybridizing plants.
That purchase, and the work Dexter did over the subsequent years, changed the world of rhododendrons in the U.S. forever. Before Dexter became enamored with the genus rhododendron, the plants in New England were generally not very hardy and not particularly showy. All that changed, thanks to Charles Dexter.
Heritage has approximately 160 named varieties of Dexter and Cowles rhododendrons and many more unnamed varieties.
During his lifetime, Dexter bred, grew and either planted-out or gave away tens of thousands of plants. Many ended up at friends or relatives' homes scattered from New England to South Carolina. Heritage is currently in the process of identifying and repatriating many Dexter cultivars to establish a comprehensive collection of Dexter's work.
Sponsored by Arbella Insurance Foundation