1910 Knox Model R Touring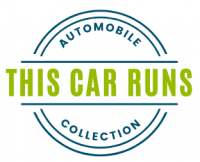 From 1900 to 1915, the Knox Automobile Company of Springfield, Massachusetts built sturdy, reliable vehicles, all excellent examples of what are referred to today as "brass and gas" autos. These cars are so named because they were outfitted with brass radiators, headlights and trim, were fueled by gasoline and used acetylene gas for their headlamps. Brass required a lot of upkeep and was replaced by nickel around 1916 and later by chrome in the late 1920s.
This is the car in Heritage's collection that has undergone the most restoration. When Frank Gardner started the car for the first time after completely restoring it, he did not realize that the auxiliary gas tank had leaked, and when the car backfired it became engulfed in flames. After a narrow escape, Mr. Gardner went on to restore the car again.
MANUFACTURER: Knox Automobile Company, Springfield, Massachusetts (1900-1914)

PRICE NEW: $3,250

AVERAGE ANNUAL INCOME 1910: $575

PRICE TO BUY 2019: $85,526

ENGINE: Four-cylinder overhead valve configuration, 5" x 4 ¾" bore and stroke, 40 horsepower
More from our automobile collection:
In our current exhibit, From Carriage to Classic: How Automobiles Transformed America, we present the origin story of the American automobile through 23 cars from Heritage's permanent collection of antique and classic automobiles. Come along for a ride from the late 1800s to the 1960s and watch the car evolve from a horseless carriage to a streamlined symbol of freedom and independence.