1912 Packard 1-48 Victoria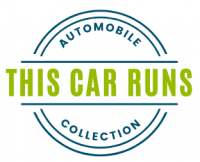 Packard Motor Company made autos of superb craftsmanship, spare-no-expense materials, advanced engineering and elegant style, and quickly became one of America's premier auto manufacturers. Along with Pierce-Arrow and Peerless, they were a proud member of the "Three Ps," a nickname for the top carmakers of the time.
This custom-built car was owned by Mrs. Theodate Pope Riddle, one of America's foremost female architects. Soon after receiving the Packard as a gift from her father, she took it (and her chauffeur) on a trip through England and Scotland in 1915. At the time the only means of transportation from southern to northern Scotland was by ferryboat, which could not accommodate the car. Undaunted, Ms. Pope hired a group of local workmen to build a raft and tow the car across the loch!
MANUFACTURER: Packard Motor Car Company, Detroit, Michigan (1899-1958)

PRICE NEW: unknown due to custom coachwork ($5,200 with factory body)

AVERAGE ANNUAL INCOME 1912: $592

PRICE TO BUY 2019: more than $135,113

ENGINE: 6-cylinder T-head configuration, cast in 3 blocks, 525 cu. in./8.6 l.

HORSEPOWER: 74
More from our automobile collection:
In our current exhibit, From Carriage to Classic: How Automobiles Transformed America, we present the origin story of the American automobile through 23 cars from Heritage's permanent collection of antique and classic automobiles. Come along for a ride from the late 1800s to the 1960s and watch the car evolve from a horseless carriage to a streamlined symbol of freedom and independence.