1915 Ford Model T Roadster Pickup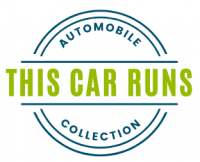 In 1915 Henry Ford had not yet begun to offer the Model T in a truck configuration. If a buyer wanted a pickup, they bought a bare chassis from Ford, then purchased a cab and body from an aftermarket supplier. Although smaller than many of the commercial trucks made at the time, the Model T was adapted for many industries due to its affordable price, durability, and wide availability.
For those familiar with the purported quote from Henry Ford, "You can have any color you want, as long as it's black," the bright yellow color of this car seems incongruous. Between 1909 and 1914 Model Ts were offered in four colors: red, green, gray, and blue. As the popularity of the Model T grew, Ford had trouble keeping up with demand. He needed to choose a fast-drying paint in order to ship cars more quickly. Black fit the bill, and all other colors were eliminated. The yellow paint on this car was chosen by a later owner.
Generously gifted by Guile and Judy Wood of Osterville, Massachusetts
MANUFACTURER: T Ford Motor Company, Detroit Michigan (1903-present)

PRICE NEW: $410 (bare chassis)

AVERAGE ANNUAL INCOME 1915: $633

PRICE TO BUY 2021: $10,574

ENGINE: Four cylinder flathead configuration, 176 cu.in./3.75 l.
More from our automobile collection:
In our current exhibit, From Carriage to Classic: How Automobiles Transformed America, we present the origin story of the American automobile through 23 cars from Heritage's permanent collection of antique and classic automobiles. Come along for a ride from the late 1800s to the 1960s and watch the car evolve from a horseless carriage to a streamlined symbol of freedom and independence.