1916 Simplex Crane Model 5 Touring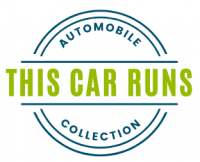 The Simplex Automobile Company built costly, ultra-high quality automobiles, first from 1915-1919 and then again from 1922-1924. The designer was MIT graduate Henry Crane, an award-winning designer of powerboats. His plans called for a huge engine and the best alloys of steel and aluminum. These cars appealed to older, wealthy families. Frederick William Vanderbilt owned one. The Rockefellers owned several.
As with many luxury vehicles at this time, Simplex cars were available in chassis form only. The buyer would need to go to a custom coachbuilder for the body, an expensive proposition. This car's body was built by Brewster and Company, a firm known for their quality craftsmanship. A complete Brewster-built automobile can be seen in our current exhibition.
This car was the first acquired for the collection by museum founder Josiah K. Lilly III in 1964.
MANUFACTURER: Simplex Automobile Company, New Brunswick, New Jersey (1907-1924)

PRICE NEW: $5,000 (chassis only)

AVERAGE ANNUAL INCOME: $708

PRICE TO BUY 2019: $115,614 (chassis only)

ENGINE: 6 cylinder flathead configuration, cast in two blocks, 565 cu. in. / 9.3 l.

HORSEPOWER: 110
More from our automobile collection:
In our current exhibit, From Carriage to Classic: How Automobiles Transformed America, we present the origin story of the American automobile through 23 cars from Heritage's permanent collection of antique and classic automobiles. Come along for a ride from the late 1800s to the 1960s and watch the car evolve from a horseless carriage to a streamlined symbol of freedom and independence.